We'd love to hear from you!
If you have a question regarding our services, would like to book a consultation or are simply looking for general information either fill out the form or email us!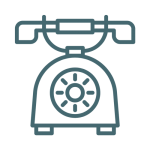 613-680-6092
WHAT TYPE OF CONSULT DO YOU NEED?
PAINT & DECOR CONSULTATIONS
PAINT
Our paint consultation includes an at-home visit, where a designer will review your space, style, and design goals. Afterwards, the designer will follow up with a list of recommended paint options for all the spaces discussed. You'll be amazed at what a fresh coat of paint can do in the right space.
DECOR
Each consult is a personalized approach to your needs, and would begin with an in person (or online) meeting that typically lasts 1-1.5 hours. We look at the space, discuss what's needed, and land on a style or feel. After meeting, we follow up with an email summarizing the topics we discussed and include links to suggested furniture, decor, paint colours and placement, and fabrics.
GrassRooms (Online Design)
Our Online Decor service is meant to help you bring your home design together, one room at a time! Just send us photos of your room(s), a list needs/wants, and a few style inspiration shots (or an entire Pinterest board). The let us work our magic. We will put together a moodboard for each space- highlighting your unique style, and making the right decor decisions for your home and lifestyle.
IN-HOME STYLING
Not feeling the flow and layout of your living room? Sick of looking at a shelving unit that is not #shelfie ready? Want to plan out a gallery wall or figure out the best way to display your favourite art? We'd love to come help you give your space some extra style! A designer will come to your house and use your furniture and decor to pull your room together. We can help solve any decorating dilemma.
RENOVATION CONSULTATIONS
MEET & GREET
If you are considering a renovation but aren't sure where to start, we suggest setting up a meet & greet. This is a chance for you to meet one of our designers, do a walkthrough of your home (virtual or in person) and discuss your vision for the renovation. We can then give you a bit more information about our process, timelines, potential costs, and suggested next steps.
CONCEPT DRAWINGS
After meet & greets, we often recommend concept drawing packages to show client's the potential in their space. A draftsman will come and take measurements to draft an 'As-Built' drawing of the existing layout using 3D modelling. From there, we will work with you to develop a new layout and design for your space. In the end you will have a complete package with various views of the space, dimensions, initial design direction, and a detailed estimate.