We'd love to hear from you!
If you have a question regarding our services, would like to book a consultation or are simply looking for general information either fill out the form or email us!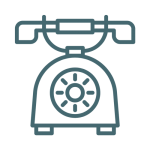 613-680-6092
MEET & GREET
If you are considering a renovation but aren't sure where to start, we suggest setting up a meet & greet. This is a chance for you to meet one of our designers, do a walkthrough of your home and discuss your 
vision
 for the renovation. We can then give you a bit more information about our process, timelines, potential costs and suggested next steps. Often we suggest moving on to concept drawings from here (see below).
DESIGN CONSULTATION
A single design consultation can provide you with information on many design elements, from furniture selection and placement to paint colours. Each consult is a personalized approach to your needs and generally lasts 1-1.5 hours. After meeting, we follow up with an email summarizing the topics we discussed and providing links or photos of suggested products, paint colours or fabrics.
ONGOING
If you have already hired a contractor for your renovation, or if you choose to go with another company, Emma can continue to work with you throughout the process to provide design advice and select finishes (tiles, flooring, paint colours, hardware, etc). We can provide as much or as little help as you require!
CONCEPT DRAWING
We offer concept drawing packages for clients to need help with envisioning their design. If you decide this is the option for you, a draftsman will come and take measurements of your space to draft an 'As-Built' drawing of the existing layout using 3D modeling. We will develop a new layout and email you a package of various views of the space and dimensions. From here we can start your renovation!